Macomb Community College students earn gold at 2014 National SkillsUSA Competition
– Monday, July 21, 2014 12:00AM
Macomb Community College students took top honors at the 2014 National SkillsUSA Competition held in Kansas City, Mo., in June.  Three Macomb students earned gold medals in their respective fields.
John Reiter, Ray Township, CNC Turning
Michael Campbell, Oak Park, and Timothy Moser, Harrison Township, in 3-D Visualization & Animation
SkillsUSA is a partnership among students, teachers and industry that encourages growth through participation in leadership and skill activities to enhance classroom learning. To advance to the national competition, students had to win their categories at a statewide competition.
About Macomb Community College
Macomb Community College (www.macomb.edu)  is one of the nation's leading community colleges, providing learning experiences to nearly 48,000 students annually.  Macomb nationally ranks in the top two percent in the number of associate degrees awarded by community colleges and as the largest grantor of associate degrees in Michigan.  The college's comprehensive educational programming includes pre-collegiate experiences, university transfer and career preparation programs, bachelor degree completion and graduate degree programs, workforce training, professional education and certification, and continuing education and enrichment opportunities.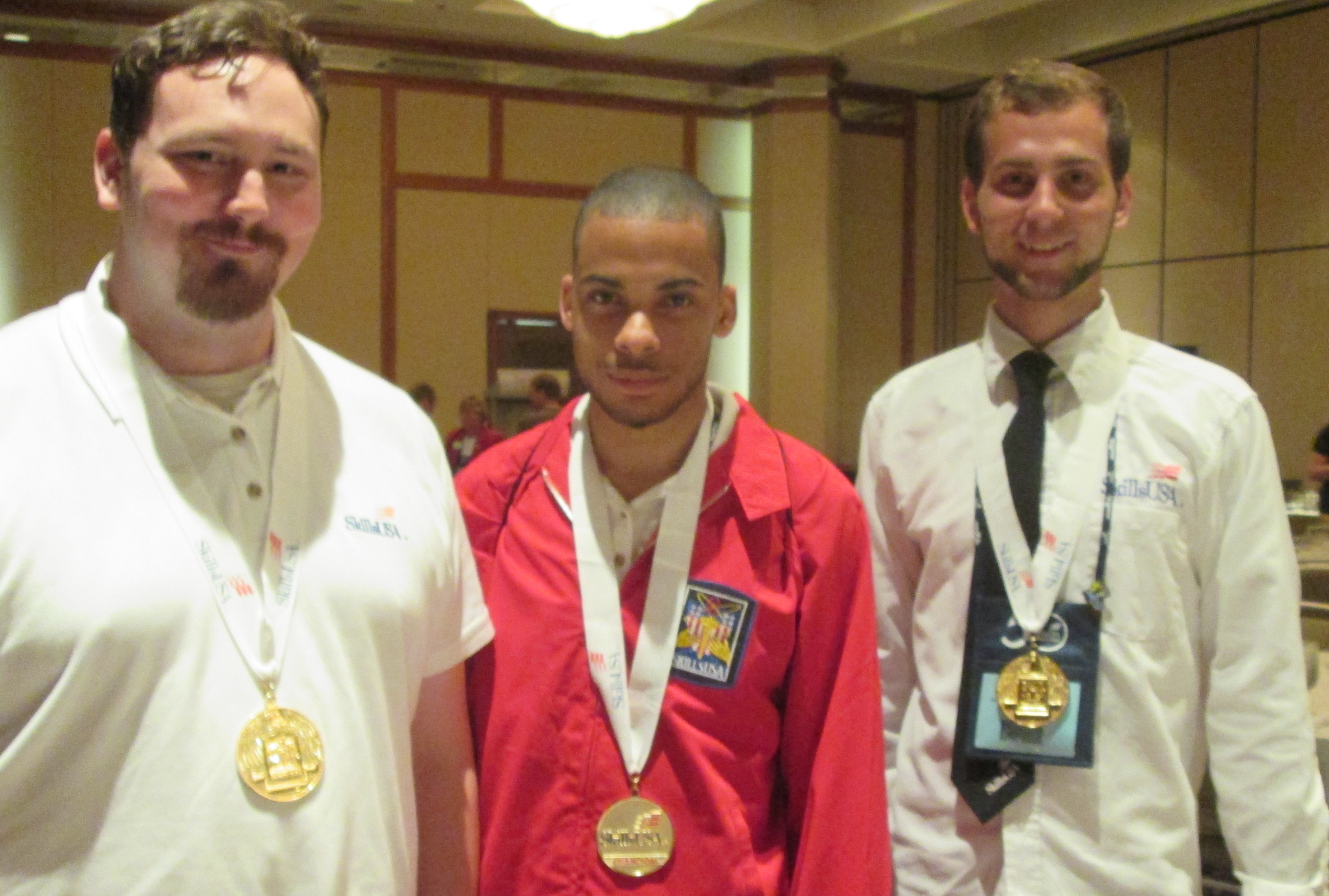 Caption: Gold medal winners at the 2014 National SkillsUSA Competition included (l to r) Macomb Community College students Tim Moser and
Michael Campbell for 3-D Visualization & Animation, and John Reiter for CNC Turning.
Media Contact:  Tish Wirth, 586.445.7560, wirthp@macomb.edu  
#  #  #