Grant from National Endowment for the Humanities funds new history course at Macomb Community College
– Tuesday, June 3, 2014 12:00AM
$22,000 award supports opportunity for students to study the debate about "moral" wars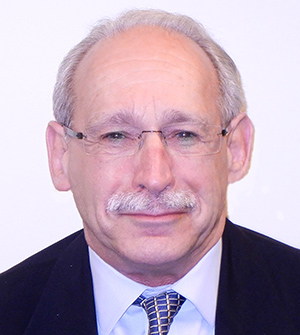 The National Endowment for the Humanities (NEH)* has awarded a $22,000 grant to support the creation of an innovative new course on just war theory developed by Elliott L. Meyrowitz, a history professor at Macomb Community College.
The course, War and Morality: What is a Just War? will be taught at Macomb beginning in the fall. It is designed with an interdisciplinary approach that includes history, philosophy, theology and international law. The course also will delve into a comparative study of the origins, evolution and application of just war theory from ancient times to the present.
"This course will be very beneficial for our students, because the idea of just and unjust wars is more than an esoteric idea," said Marie Pritchett, dean of Arts and Sciences at Macomb. "We live in a dangerous world, and it's important to understand how leaders grapple with the ethical consequences surrounding the use of force." 
Macomb's new course was one of a group of 208 humanities projects nationwide that recently received a total of $18.2 million in awards and offers from NEH. Meyrowitz's grant was one of only 19 in the Enduring Questions category and the only one in that category given to a college or university in Michigan.  According to the NEH website, the Enduring Questions grants "allow faculty members to develop a new undergraduate course that grapples with a fundamental question addressed by the humanities."
The use of force for political purposes has long been a major focus of Meyrowitz's academic research, which is in part due to his experience as a point man with an infantry company of the U.S. Army's 101st Airborne Division during the Vietnam War (1965-66).  War, Meyrowitz points out, has endured throughout human history, even as forms of government and economic systems have come and gone.
"The use of force remains the primary tool of nations in the international system," Meyrowitz said. "Unfortunately, this has been one of the constants in history.  All forms of government have used massive applications of force to resolve social, political and economic problems."
Meyrowitz, who has taught at Macomb since 2000, said the course reflects the History Department's philosophy of offering innovative choices for students.  He said a significant number of Macomb students appreciate in-depth, challenging courses that take them well beyond what they studied in high school and what they need to fulfill their degree requirements.
"We have expanded beyond the traditional required history courses," Meyrowitz said "Courses like this are usually offered in the third or fourth year of college, but they have been well-received here at Macomb."
Meyrowitz received a bachelor of arts with honors from the University of North Carolina under the Disabled Veterans Retraining Program sponsored by the Veterans Administration. He also earned a doctor of laws from Rutgers University, and a master of arts and doctorate in history from the University of Pennsylvania. He is the author of "Prohibition of Nuclear Weapons: The Relevance of International Law" and "World History Dictionary: A Student Guide," as well as numerous scholarly articles.
*Any views, findings conclusions or recommendations expressed in the new course do not necessarily reflect those of the National Endowment for the Humanities.
About Macomb Community College
Macomb Community College (www.macomb.edu) is one of the nation's leading community colleges, providing learning experiences to nearly 48,000 students annually.  Macomb nationally ranks in the top two percent in the number of associate degrees awarded by community colleges and as the largest grantor of associate degrees in Michigan.  The college's comprehensive educational programming includes pre-collegiate experiences, university transfer and career preparation programs, bachelor degree completion and graduate degree programs, workforce training, professional education and certification, and continuing education and enrichment opportunities. 

Media Contact: James Melton, 586.445.7271, meltonj@macomb.edu