Macomb Multicultural International Initiatives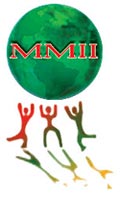 Like most all of Macomb's extracurricular enrichment programs, attendance at those sponsored and/or sanctioned by Macomb Multicultural International Initiatives (MMII) are free and open to the public. There are those that commemorate Black History and Women's History months, while others explore a variety of cultural and societal themes. What unites them in purpose is the message that understanding and valuing diversity, whether on a college campus or the world stage, makes our lives richer and more complete.
Earn a Certificate in Cultural Competency:
Attend MMII-Sanctioned Events
Pre-Register on WebAdvisor and Sign In at Event to Earn CEUs
Gain Understanding of Other Cultures
Add a Valuable Credential to Your Resume
For more information, contact the MMII office at 586.498.4031.

MMII events require advance registration on WebAdvisor using the 5-digit registration number found in the "Calendar of Events" section and the MMII Program Schedule.

For assistance in registering, contact Records & Registration at 586.445.7999.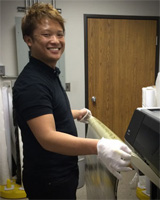 I think Macomb is a very open-minded school. There are so many opportunities to learn about the community and about different cultures. Through the Macomb Multicultural International Initiatives events, I'm learning to embrace other countries around the world.
Lance Hang
Macomb student