Campus Life
Want to do more than just go to class? You've come to the right place. At Macomb, you can find tons of ways to have fun, get involved, build leadership skills and make lifelong friendships. 
Welcome to Campus Life at Macomb!
Athletics include:
Men's intercollegiate Baseball, Basketball, Cross Country and Track
Women's intercollegiate Softball, Basketball, Volleyball, Cross Country and Track
Student Life and Leadership is your go-to resource for getting connected to campus life. We offer many student organizations, volunteer projects, educational and diversity programs, social events, leadership workshops and recreational tournaments.
Student Centers at both South and Center Campuses offer many opportunities for students to get involved, study and meet other students. There's a dining area in each Center, and a coffee shop in each campus Library.
The Hub, in the John Lewis Student Center (South Campus, K-Building), features a fresh new menu, a modern dining and community area and an updated game room. Conveniently located near the Student Life and Leadership Office and the bookstore, the Hub is at the heart of campus activity.
The Skylight Cafe is the place to be while waiting for your next class at Center Campus. Located in the John Dimitry Student Center (P Building), the Skylight Cafe has a wide variety of menu items, including sandwiches, soups and salads. Come and surf the Web, hang out with friends, or enjoy the game room.
The Mug is the place to get gourmet coffee blends, tea, hot chocolate, cold beverages, or a bite to eat. Located in the college's libraries, it's perfect for a leisurely break, to study, or to meet with friends. Food items include sandwiches, salads, pastries, and an array of cookies, chips, and snacks.
Your Macomb OneCard serves as student photo ID, library card and much more.
Through Macomb Multicultural International Initiatives (MMII), we seek to increase awareness and understanding of different cultural contexts among staff, students and community.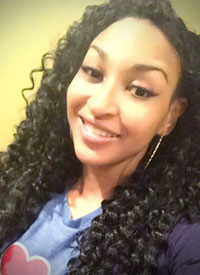 "I love the fact that Macomb has so many events and activities going on to help get students involved" - Akia Huff