President's Page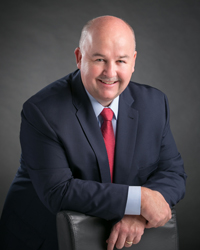 At Macomb Community College, your goals are our goals. 
We recognize that one size does not fit all. So, whether you're right out of high school and starting on the path to a bachelor's degree, interested in career preparation with direct entry into the workforce, returning to school after a hiatus or looking to retrain in a new field, Macomb has the resources and programs to help you accomplish your personal objectives and definition of success.
Macomb provides the benefit of a large school with a comprehensive range of high-quality programs, as well as robust student life opportunities and comprehensive community cultural enrichment programs.  At the same time, our students tell us that the Macomb experience is one of a close-knit community with faculty and staff who take the time to become personally involved in their educational journey.
On behalf of our board of trustees, faculty and staff, I welcome you to Macomb.  We're here to support you and be your partner in success.
James O. Sawyer IV,  Ed.D.
President