34950 Little Mack Avenue
Clinton Township, MI 48035
Renovation and Relocation of R, S & T Buildings
Beginning this summer and over the next two years, Macomb's R, S & T buildings on South Campus, home to most of its Engineering and Advanced Technology and Media and Communications Arts programs, will undergo an extensive and much-anticipated renovation.
These renovations will provide students with a high-tech learning environment.
Temporary off-campus site
For the duration of the project, all classes, labs and offices previously housed there will be relocated to an off-campus site.
Macomb's temporary site, called the Advanced Technology Center (ATC), is located at 34950 Little Mack Ave in Clinton Township.
This campus is conveniently located between South and Center campuses, where students may have other classes. Directions can be found on this map.
Classes in the temporary Advanced Technology Center at Little Mack and 15 Mile will be denoted as ATC on current students' schedules.
The renovation of R, S, and T buildings is expected to be completed in fall 2023 and the reopening will also premier its new name: Skilled Trades and Advanced Technology Center, T Building. 
If you have questions about the renovation or relocation, please call or email the Dean of Engineering and Advanced Technology at 586-445-7438 or eatdeansoffice@macomb.edu.
Funded by a Capital Outlay grant from the state, a rendering of what the new state-of-the-art facility will look like appears below.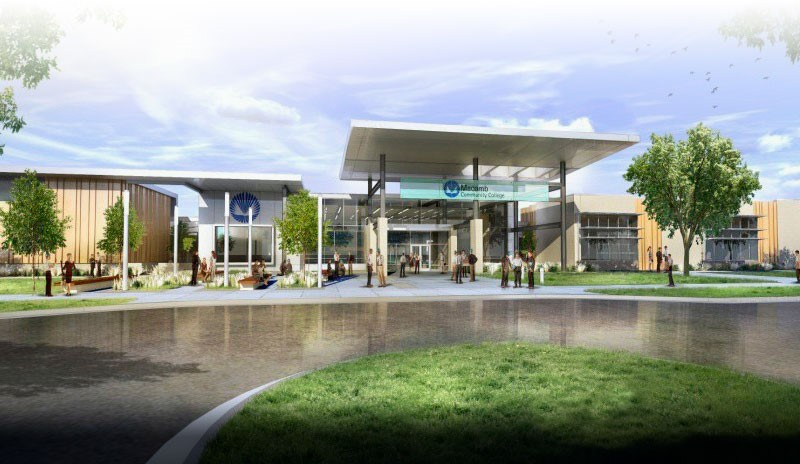 Advanced Technology Center