Student Options for Success (SOS)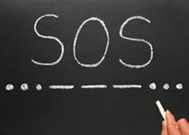 What We Do
The SOS program connects students with a variety of community and public benefit organizations to help them with living expenses while pursuing higher education. Academic success is a priority, but many students still struggle with basic expenses such as food, rent, utilities, childcare, and healthcare while in school. The SOS program helps students find resources to support their attainment of educational goals by providing tools for ongoing financial stability and long-term self-sufficiency.

What We Offer: Public Benefits Application Assistance
The State of Michigan has a thorough process for helping link residents with public benefits. However, this process can become overwhelming while juggling school, work, bills, and family. The SOS office works with students to complete public benefits applications right on campus in a secure and private way. Forms of aid include: food assistance, utility shut-off prevention, eviction prevention, Medicaid, cash assistance, childcare assistance, and more. Schedule an appointment today! 586.447.8609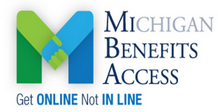 College and Community Resource Referral
Sometimes, public benefits are not sufficient to make ends meet. Through our office, we connect students with organizations throughout the community that can help to fill in these financial gaps. These organizations include community action agencies, non-profits, and county-wide referral systems for a variety of needs. Through these different methods, we link students to as many supports as possible to maximize the potential resources they can receive.
Financial Strategies and Money Management
For students on a limited income, budgeting and financial strategies can play a key role in ongoing stability. From everyday banking through tax season, there are tips and organizations to help you stretch your dollars and establish a financial plan to help get you through school to stable employment.
Emergency Assistance Funds
If a financial emergency still exists after pursuing all possible resources, there are limited emergency assistance funds that can be considered in certain cases only. First, the need has to be a one-time, unforeseen, non-academic financial emergency where a small amount of funding can make a long-term difference for the student. To be considered, students must have recently completed an academic term at Macomb Community College, with a cumulative college GPA of at least 2.00/4.00, and an active enrollment of at least six academic credits in the term of request. Awards can only be considered on a limited, one-time basis after other resources have been pursued. Programs include the Dreamkeepers® Emergency Assistance Fund and The Mall at Partridge Creek Student Assistance Fund.

What You Can Do
So what's next? First you should fill out a one-page intake form. You can click on the link to download the form, type right on it, save it, and return it to us by email at SOS@macomb.edu. Once we receive that form, we can determine how to best assist you with your specific needs. You can also contact our office at 586.447.8609 or SOS@macomb.edu for more information about our program and how you may qualify. From there, we can set up a one-on-one confidential appointment. Once we understand all of your needs, we can work to connect you with as many relevant resources as possible.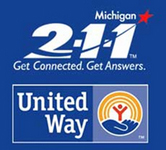 In the meantime, the United Way 2-1-1 online database will allow you to search for resources based on your zip code and area of need:
http://liveunitedsem.org/pages/2-1-1-online-database
You can also dial 2-1-1 to request referrals by phone.