Passionate about helping others?
Do you thrive in an adrenaline-charged, fast-paced work environment?
Saving lives as a certified EMT may be your calling!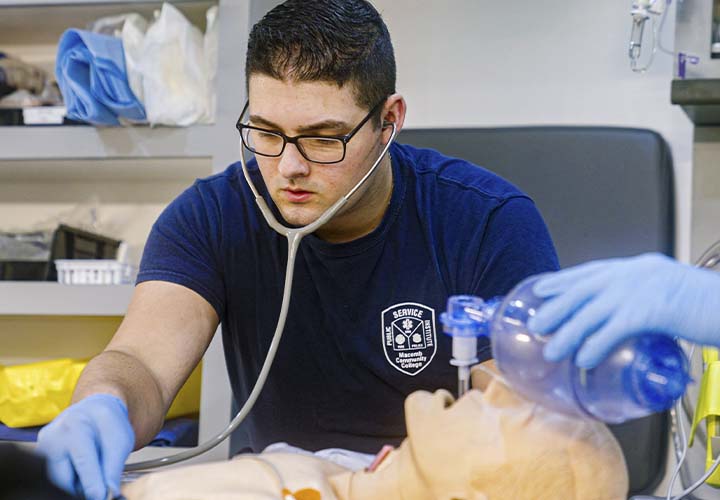 First Medical Responder
As an EMT, you'll provide the first line of emergency medical care on the scene when there's a serious injury or other life-threatening trauma.

You'll be responsible for basic life support and transporting patients to a hospital.

In our basic EMT training, you'll:
Learn CPR, airway management and bleeding control
Complete the program in six months
Be able to start classes in fall and winter
After completing our training, you'll be certified in basic life support.
The job outlook for EMT's is strong!
EMTs are in high-demand and emergency medical service providers are hiring now!
Ready to become the first line in life support?
The career ladder: There's a critical shortage of paramedics, so continuing your education in our
EMT-Paramedic program
is a move in the right direction!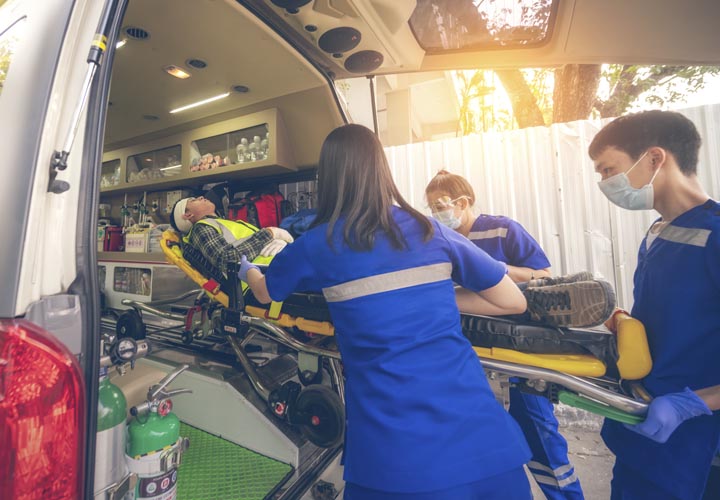 ---